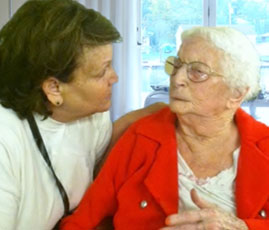 Private Pay
At ITC, we strive to provide our Private Pay Member(s) with the highest standards in service, confidentiality, and reliability. From the intake process to the reception of services, we are confident you will feel that you or your loved one are in the best hands possible. Only our most reliable and experienced caregivers are considered for Private Pay, and because of this we are able to provide a high level of dedication and professionalism. We trust that you will find our rates reasonable and our services unparalleled.
If you are interested in Private Pay services, please call us at:
ITC East: 480-969-5480
ITC Central: 602-253-5480
ITC West: 623-792-8112
Intake Process
Before a new Member is placed on Private Pay, one of our Scheduling Coordinators will personally come from our Corporate Office for a free in-home visit. We will assess the Member's needs and consider their requests, doing our very best to match them with the most appropriate caregiver possible. At ITC, we are keenly aware that companionship and compatibility are the biggest part of a Member-caregiver relationship, and we therefore make every effort to ensure compatible pairing.
Once we have made a home visit and discussed services with a Private Member and their family, the Member is required to see a doctor in order to obtain a medical and physical history. Using this medical history, and taking into consideration a Member and their family's specific needs, we develop a care plan for our Private Members. We are always flexible and our highest priority is to work with everyone involved to ensure that the plan fits exactly what is needed.
Services
Our caregivers are capable of providing a wide range of non-medical services to our Private Pay Member(s), from light housekeeping and meal preparation to assistance with bathing and toileting, all depending on the individual needs of the Members. Each plan is completely unique to the individual, and is therefore tailored to ensure the maximum amount of comfort and flexibility for you and your loved ones.
Why Choose ITC?
By choosing a Private Pay option with ITC, you are choosing security and responsibility. From our intake process to our administration of services, we ensure only the highest quality of care. If you choose ITC for your Private In-Home Healthcare needs, know that you can and will be completely assured that everything is being handled promptly, responsibly, and with the utmost respect for you or your loved one.